Kawartha Lakes based artist, Sarah Weisflock, is a fine arts graduate from Sheridan College (2003) and Ontario College of Art & Design (2007). Prior to her pivot as a full-time creator, Sarah was an elementary school teacher for nearly ten years, where she nurtured the artistic spirit of children from Kindergarten to Grade 12.
Sarah's transformation into a professional artist was a challenging journey of spiritual and physical self-discovery that paved the way into a renewal of strength and wellbeing. This sense of metamorphosis paired with her love of nature are commonly reflected themes within Sarah's artwork.
When she's not in the studio, you'll find Sarah homesteading and exploring the outdoors with her husband and three children, and capturing her experiences with a camera in hand.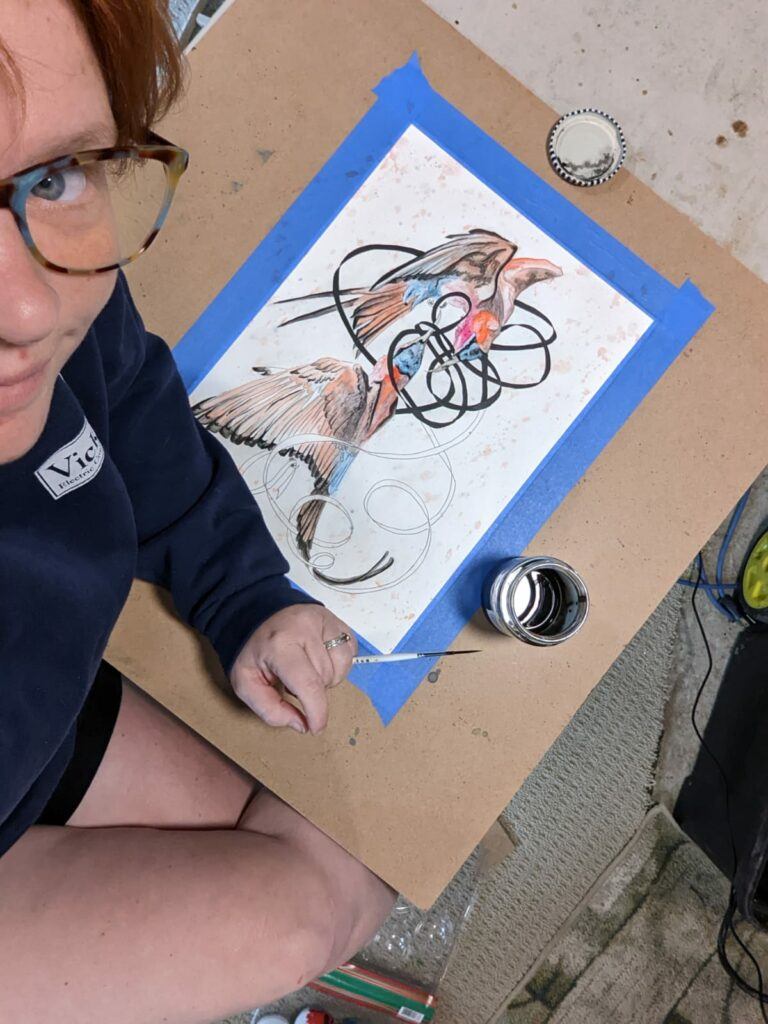 Follow Sarah and her artistic journey on Instagram @sarahweisflock and TikTok @graywood.studio For a peek at her homesteading life, follow Sarah's farm @graywood.studio.farm